Best real estate companies in Italy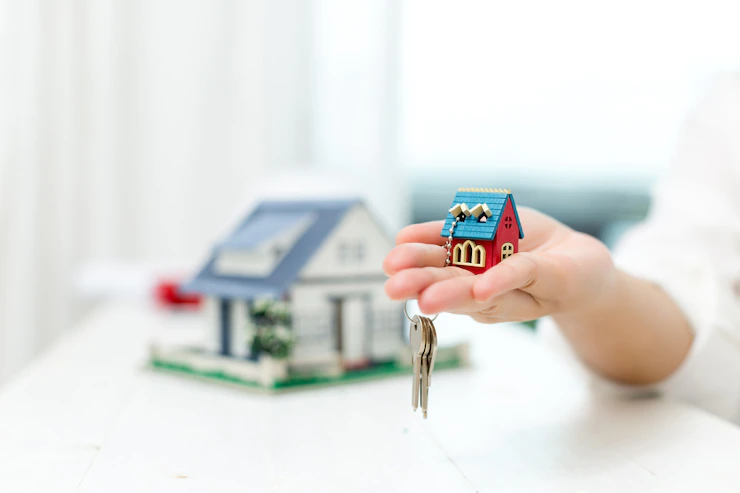 Discover the best real estate companies in Italy and find your dream home with their expert help. Get personalized service and a wide selection of properties to choose from.
Best real estate companies in Italy
Abruzzo Rural Property
Abruzzo Rural Property is the real estate agency located in the province of Chieti in the southern part of the Abruzzo, bordering the Molise region. Their properties are located in the minor earthquake-prone areas of the Abruzzo region.

The agency is registered and regulated by the Chieti Chamber of Commerce and is a member of F.I.M.A.A., the most reliable Italian association of real estate brokers and agents. The company is fully insured, including insurance for its clients.

For the past seven years, Abruzzo Rural Property has been helping foreign buyers find their dream homes in the Abruzzo and Molise regions. As a result, they have extensive knowledge and passion for these fields.


Casabella International
Casabella International is the most professional and reputable real estate company in Calabria, Italy, providing beautiful, well-furnished, affordable residences, villas, and apartments in Scalea, Cetraro, Diamante, and Praia a Mare. Their experts not only advise on all aspects of your purchase but also guide you through the legal process.
You can avail of the best expert support and assistance here in all the common aspects of dealing with the authorities, paying the bills, and clarifying with the municipality and the water and electrical panel suppliers. It provides an easy and efficient sale process for you. The property is in Scalia. They ensure you get the best advice to suit your unique selling requirements.

Their reviews are accurate and always backed by good evidence. In addition, they work promptly and efficiently to get your property to market within two business days of instructions.


Apartments Florence Srl
Apartments Florence has more than 300 beautiful apartments throughout the center of Florence and a few beautiful villas in the heart of the Tuscan countryside. Their goal is to work with their clients to understand what they are looking for during their stay to find the perfect accommodation for each of them and help make their stay as memorable as possible.


World Capital Real Estate
360-degree real estate solutions and complete personal assistance. With ten years of global real estate experience, World Capital specializes in real estate advisory, investment, and brokerage. Designed to answer every type of client, be it an owner, user, or investor, with over a hundred highly qualified consultants and deep market experts, it is committed with passion and attention to meeting the highest expectations and needs.


NAZCA Facility Management
Since 1993 N.A.Z.C.A. has been an expanded Italian company specializing in facilities management, property management, and I.C.T. solutions services, making self-performance and innovation its strengths.
With 350 employees and four operating offices in Milan, Novara, Rome, and Bari, N.A.Z.C.A. proposes itself as a single interlocutor without intermediaries to ensure a high-quality and tailored service, putting the best resources, skills, and innovative technologies in place.


ONE REAL ESTATE
A group is specializing in real estate brokerage in sales and rentals, including prominent companies. Professionalism, seriousness, and careful selection of properties with the possibility of obtaining the best customers in the market make transactions more streamlined and faster, with maximum confidentiality, making customers the perfect match between demand and supply. It offers the best and most comprehensive service for those who want to buy, sell or rent a property.


Abaco team
For twenty years, the Abaco team has been uniting skills and professionalism in asset management, property and facilities, property management services, and technical services, specializing in energy, environment, safety, and acquisition and disposal management. Since 2006 the Abaco team has joined the Gabetti Property Solutions Group. The union with the Gabetti Group generates an innovative and critical synergy of values.


Engel and Volkers Firenze Michelangelo
They offer customers a comprehensive and high-level choice: rentals and sales of houses, villas, apartments, country houses, and penthouses, located both in the historical center of Florence and the surrounding hills. In addition, consulting for selling and promoting real estate assets are Engel & Völkers' strengths, both for individuals and companies.


Revaluation
They provide excellent property management, offering their clients outstanding professional and technological services. Revalo's goal is to maintain and enhance the value of the real estate entrusted to it through the active and integrated management of all administrative, technical and commercial aspects that the real estate portfolio may require. Rivalo's institutional clients consist of major property owners, international investors, and regulated entities (asset management firms, real estate investment trusts, and fixed capital investment firms).