The most beautiful places in All of Dubai to buy a house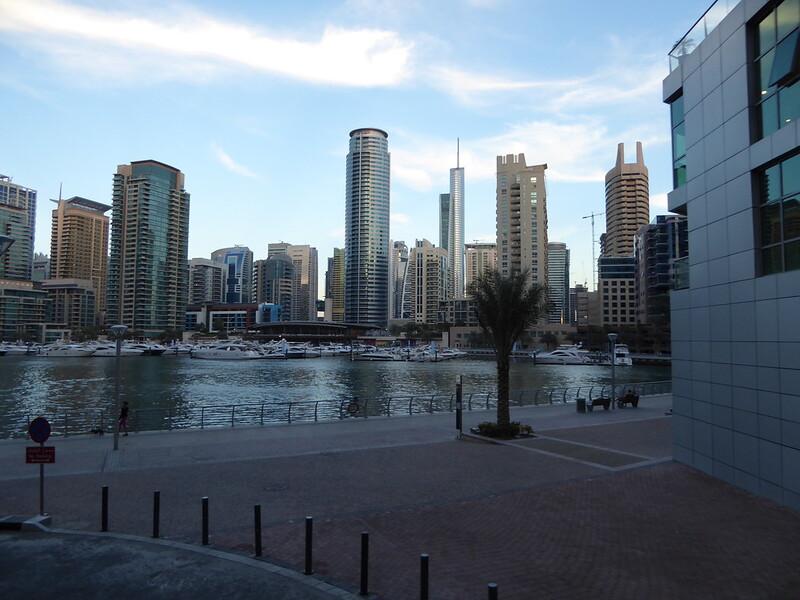 From the rolling hills of the Cotswolds to the buzzing streets of London, find your dream home in England with the help of the top five most reliable real estate agencies. With their local expertise and global reach, these agencies can help you navigate the competitive and complex English property market.
The most beautiful places in All of Dubai to buy a house

Dubai, in United Arab Emirates, is one of the wealthiest countries in the world, and the real estate market is constantly changing day by day, giving you a vast choice of properties for sale. Additionally, you will find many townhouses that can match all of your search criteria. Dubai is the city most in demand for a real estate project in this region! This huge conglomerate is constantly progressing, and its surface spreads a little more each year.


Hera are the most beautiful places in All of Dubai to buy a house

There is no doubt that the villa is a large and ideal home for the whole family. But, if you close the eyes and think carefully about your dream home, what image does it show you? A modern and spacious house with large windows letting in the sunlight, a large garden with trees, an infinity-edge pool... All these possibilities are available to you in Dubai in a residential area! The calm and serene environment that nature brings us in the heart of a big city.
But the choice does not stop here; if you prefer to enjoy a panoramic view of the sea, then Dubai will meet your expectations, offering you high-end villas on its artificial islands or the sea coast.


THE SPRING DUBAI
Divided into 15 sub-communities, Spring Dubai is the ideal residential area. All made up of children's games, swimming pools for all, picnic areas with barbecues, and a plot for outdoor and indoor sports. In the heart of this area, you will find many artificial lakes and lush landscapes that provide shade and greenery. Outside of downtown Dubai, you will develop in a quiet environment, away from the highways and bustling nightlife.
If you love the colorful Arabic style of Dubai villas, then there is no doubt that you will find your happiness here. No less than 4,800 villas have been built in Spring Dubai, with swimming pools and private outdoor spaces; You will also have a personal parking space right in front of your house.
International schools and the best hospitals are just 10 minutes away by car. At the gates of your area, a modern and elegant shopping mall is designed to provide you with more convenience in your daily life.

The VILLA District
It is an entirely new area that has emerged in Dubai, developed by the real estate companies of Mazaya and Dubai Properties. It is no coincidence that this community is adorned with the "residential paradise" title! Everything here is designed for families: 1250 beautiful villas have been built at unbeatable selling prices! It is, in a way, a popular area for any investor who wants an estate in large quantities without having to pay vast amounts of money.
Far from the hustle and bustle of the capital, it guarantees a quiet and comfortable living environment with a great view! It is access to a life of luxury at an affordable price. All its houses look like oriental mansions with swimming pools and private gardens. As in other communities, near your home, you will find children's playgrounds, state-of-the-art sports complexes, shopping malls, beauty salons, etc. In short, all the amenities of this kind of wonderful home in Dubai!
We assure you that this is one of the best places in 2022 to become a Dubai resident with your whole family! Here the family circle is king: nurseries, schools, clinics, shopping centers, everything is at hand! Do not miss these opportunities; the prices are so affordable that the villas are like hotcakes.


PALM JUMEIRAH
It is not for nothing that Dubai called itself the Palm Jumeirah, the world's wonder! And for a good reason, it is considered one of the largest artificial islands on the planet! A breathtaking pharaonic achievement, a technical gem. On the outskirts of the Arabian Gulf, it is an exceptional living environment; you will be on vacation all year round! The Panoramic views of the entire coast and the legendary Burj Al Arab hotel were built in the shape of a sailboat. This area is where villas, each more luxurious than the other, are dotted with world-renowned hotels.

So, it is only natural that Palm Jumeirah has become the most expensive area in Dubai. Here you will find villas of up to 7 bedrooms with an area of ??3000 square meters! Real palaces in style, sometimes Arab and sometimes very modern! These properties have direct private beach access, and you will benefit from the highest levels of luxury from the latest technological inventions in your home. Buying a property in this area with a sea view and close to the beach guarantees an investment that will increase in value!
However, remember that Palm Jumeirah is one of the top tourist destinations in Dubai, as millions of tourist?s flocks here yearly! Therefore, choosing a house rather than an apartment is inevitable if you want to live far from prying eyes! Coconut trees, palm trees, and white sand are yours!


GREEN COMMUNITY
Promoters did not baptize this area, Green Community, by chance: it's the ecological community of Dubai! An ocean of greenery in the middle of the Persian desert.
In terms of real estate, this area mainly consists of villas, but you will still be able to find beautiful townhouses in this complex. The average number of bedrooms varies between 3 and 6. Built on an area of ??67 hectares, Green Community is a paradise for parks and ornamental gardens.
For obvious environmental reasons, this community chose "zero cars." But don't worry, your property will be equipped with private parking spaces for you to park when you get home. It's the perfect place for all families looking for greenery and tranquility. Here you will find many international schools and nurseries available. Clinics, children's parks, and shopping malls complete this perfect picture for any family!


DUBAI HILLS ESTATE
Emaar, the world-renowned real estate developer, has chosen Dubai Hills Estate to build its latest luxury residential project. This new community has a total area of ??11 square kilometers and consists of 3,000 homes: a selection of luxury villas, cozy townhouses, or family apartments. In addition, the site has been divided into several sub-neighborhoods, each with thriving parks and lush green spaces.
Dubai Hills Estate offers fully furnished homes of all sizes, from 3 to 7 bedrooms! High-level finishes have been done for these properties, and the equipment provided is at the top of the range. If you wish to furnish your interior to your taste, it is possible to access the property in unfinished villas!

A real shot of the residential area, everything has been thought out so that you live in harmony within your community: volleyball courts, tennis courts, basketball courts, golf clubs, and dozens of walking and cycling trails! Add a vast shopping center, cafes, bars, restaurants, supermarkets, and cinemas to this little paradise. So close to your community, you have access to all the essential amenities of family life: hospitals, clinics, nurseries, and international schools.