Where can I buy luxury boats or yachts?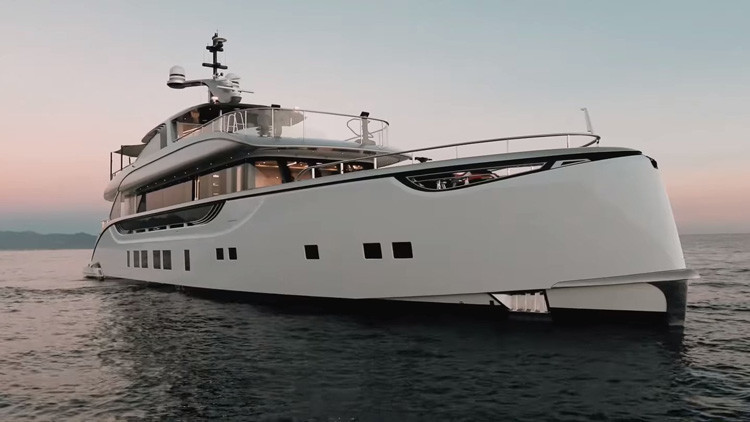 Discover the best places to buy luxury boats and yachts in this comprehensive guide. Whether you're looking for new or used vessels, we've got you covered with expert tips and insider knowledge on the top dealerships and brokers in the industry. Explore the latest models and designs from some of the world's most prestigious brands, and find the perfect vessel to suit your unique needs and preferences. From sleek motor yachts to classic sailboats, this guide has everything you need to know to make an informed purchase and start enjoying the luxurious lifestyle of owning your own boat or yacht.
Where can I buy luxury boats or yachts?

Europe is famous for its centuries-old yachting industry. Shipbuilders have been producing yachts in Italy, Holland, and Germany for hundreds of years.

In America, the yachting industry may not be what it is. Yet today's top luxury yacht builders in America continue to come up with award-winning, cutting-edge designs. So who are the best yacht builders in America?
From Christensen to Trinity, we count down America's top yacht builders and highlight what makes each shipyard unique. Here are our favorites:

Where can I buy luxury boats or yachts?
Christensen
Christensen is one of the most well-known yacht builders in the United States, and the company is best known for making fully custom yachts. Each yacht produced by the company is designed to the owner's specifications.
Known for its classic hull design and high-end finishes, Christensen produces some of the most luxurious luxury yachts in the United States, thanks partly to the company's internal design team. Many other builders outsource the design. In addition, the builder is famous for its exquisite interiors, distinguished by spacious designs and the finest finishes. Christensen also regularly wins innovation awards for efficient, robust displacement systems and the latest in stability.

Westport
Since 1964, the Westport has been a leader in the design and manufacture of yachts in United States and has built a reputation for developing classic-style sports superyachts.
This was not always the case. Originally, the Westport designed and built commercial fishing vessels, but today, Westport focuses exclusively on luxury motor yachts, including 34, 38, 40, and 50m yachts. Westport's high-rise and triple-decker yachts feature classic nautical hulls with modern touches. The interiors are elegant and comfortable and are known for their spacious outdoor deck areas.
Derecktor
Derecktor is one of the oldest yacht builders in the country. It was founded on Long Island, New York, in 1947, and during its early years, the company produced commercial fishing vessels and passenger ships. (Even today, Derecktor manufactures high-speed ferries for cities worldwide.)
Director's production has changed little in its 70-year history. Today, the company continues to build commercial ships and is a top maker of custom-engine yachts. In addition, Derecktor produces both exploration and motor yachts, and many luxury motor yachts feature designs inspired by explorers. Many Director yachts, for example, feature towering superstructures up front. This opens up an abundance of aft deck space for outdoor dining areas, beach clubs, and even helipads.
In addition to elegance, Director yachts are known for their performance. It may be significant. But it is fast, and the ride is stable.
Hatteras

Hatteras is a legendary name in the American shipbuilding industry, known for its beautifully-engine, high-speed yachts. Initially, the shipyard focused entirely on sports yachts - something they are still known for today. After that, however, the range of boats the company produces offers the best luxury yachts.
Hatteras offers a complete line of superyachts, including the 100 RPH, the stunning 102-foot Pelotus Motory yacht, and the M90. Hatera shows her sporty roots in all her designs. The Hatteras' exteriors are sleek and streamlined, sharing design details with their sportfish line.

Trinity
At Trinity, size is name of the game. The Gulfport shipyard produces yachts up to 123 meters (400 feet) in height, including some of largest super yachts ever built in the United States.
The yacht maker has many signatures. For example, classic naval architecture is one. Trinity produces the most inspiring superstructure designs featuring elegant lines and an abundance of glass. When you charter a Trinity yacht, you will have plenty of places to relax, as most of his designs include plenty of deck space. In the past, this included beautiful sky lounges and sprawling dining/bar areas on the rear floor.

Below the surface, Trinity Yachting offers extensive charts. The yacht maker is known for its owners' lavish suites, rooms, and stunning saloons.


Broward Marine
Founded by legendary boat builder Frank Denison in the 1950s, Broward Marine has been a leader in luxury yacht design throughout its history. For example, in 1954, Broward launched her first luxury superyacht, the ALISA V. At the time, it was a giant 96-foot-long ? similar in grandeur to a 150-foot-tall superyacht.
Alyssa paved the way for the company, which has shifted its focus exclusively to luxury yachts. In 1980s, for example, Broward was quick to respond to the luxury yachting trend. As a result, Broward sold about 80 yachts in the 1980s, an impressive sales feat.

Under the new management in the early 2000s, the company continued its focus on stunning mega yachts in the 100 to 160-foot range. Broward's oversized yachts, with stunning triple deck designs and raised shafts, were also among the first to feature farmhouse kitchens. Today, the company mainly focuses on renovations, but many majestic yachts are still available for the charter.
Hargrave

Hargrave has been producing the yachts since the 1950s, and throughout its history, the shipyard has earned a reputation for inspiring yacht designs. The company initially focused only on design. However, founder Jack Hargrave, a renowned marine designer, worked closely with major American yacht builders, including Burger and Hatteras, helping launch several brands.
In 1997, the company moved from designing to designing and building its luxury yachts. The company quickly made the name for itself. The Hargrave has won numerous awards for its sporty triple-decker and fishing-inspired motor yachts. Hargrave yachts feature contemporary interiors matched by elegant contours.


Horizon
The Horizon yacht is distinguished by its distinctive appearance. The company's yachts feature a luxurious exterior design with plenty of classic nautical architectural details. Inside, too, Horizon Yachting has plenty of character. Most Horizon yachts feature sprawling windows, creating a light and airy interior.
Today, the company produces the yachts in the 56 to 150 foot range, and its offerings include powerboats, triple decks, and powerboat yachts Pillowhouse.
This is Horizon's specialty if you're looking for a demanding cat. The company's PC series features the range of mid-sized electric cats that stand about 80 feet in height, with several model yachts in the pipeline. However, Horizon does it all. You will find Horizon yachts in just about any style, from the Fast Displacement (FD Series) yachts to the Custom Triple Decks (CC Series).


Burger
The most historic shipbuilders in the United States, Burger Boat Company was initially launched in 1863. The company has built over 500 yachts in its history (more than 250 are still operating). The company was a pioneer in building steel yachts, but today, Initial Burger Corporation builds aluminum yachts.
Burger produces a range of custom 3-deck motor yachts, ranging from 112 to 214 ft. motor yachts. Burger boats have a distinct look and feel. They have spacious deck areas, including the wrap-around deck in its current 214-foot concept, and innovative outdoor lounge areas.


Delta Marine
For more than 50 years, the Delta Marine has been producing world-class motor yachts from its headquarters in Seattle. The boat builder is known for its elegant exterior designs. The Delta Marine yachts feature clean, flowing lines throughout, and the company produces a range of high-rise and three-deck motor yachts.
Plus, the interiors are entirely customized. No two Delta Marine yachts are alike, and the interiors are as unique as the owners. Delta Yachting is also known for its performance. Many features performance-minded architecture and feature state-of-the-art displacement systems.