Characteristics and Benefits of the American Express Travel Service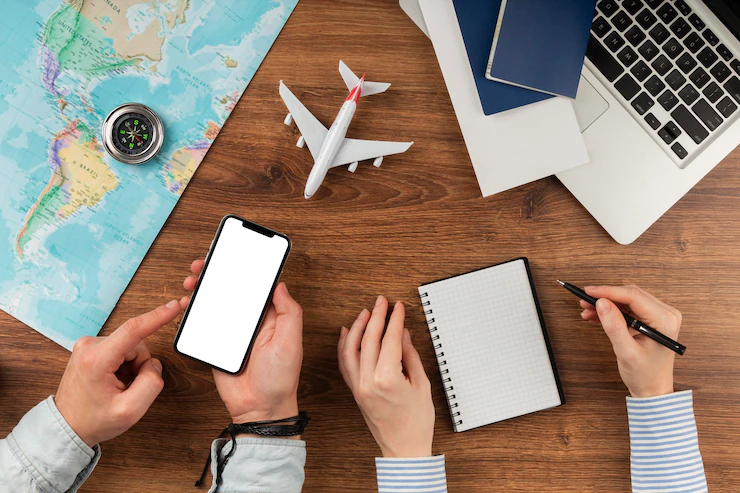 If you're looking for a premium travel experience, consider using the American Express Travel Service. Learn about the characteristics and benefits of this exclusive service, including personalized travel planning and access to VIP perks.
Characteristics and Benefits of the American Express Travel Service
The American Express Travel service is a great way to organize your travel needs from a central location. It lets you create a virtual profile based on your interests and preferences, and then return suggestions based on those criteria. To get started, simply enter your destination and refine your interests.


Plan it
If you have an American Express credit card, you can use the company's Travel service to book flights and hotels. The service will give you points or cash, depending on which one you prefer, and even let you pay for a flight or hotel with a combination of cash and points. You can save hundreds of dollars when you book your trip through Amex Travel.

The travel service offers many different types of travel and will let you pay for your airfare by paying monthly installments. The best part is that you can redeem your points for air travel. The minimum redemption is 5,000 points, and each point is worth one cent. With this system, you can earn points and elite status in airlines without paying full price.

The Amex Travel service is designed to make booking travel a simple process. It offers a large variety of travel services, including flights, hotels, and car rentals. This means that Amex Travel is an excellent choice for many American Express cardholders. The booking portal allows you to redeem points using your Membership Rewards program, which gives you additional benefits.


Amex Membership Rewards points
The Amex Travel service has many features and benefits that can make it a great choice for travelers. For instance, the company offers a Plan It payment plan, which allows cardholders to pay for $100 or more flight purchases over time. This allows them to make monthly payments without paying interest. They can also use a combination of points and cash to pay for their flight purchases.

The Amex Membership Rewards program offers rewards for frequent travelers. Those who use their card frequently can earn larger rewards and luxury extras through the service. For example, a family traveling four times a year can earn a total of 100,000 rewards points that can be redeemed for flights on American Express Travel. This is equivalent to $1,000 in airfare.

The Amex Travel service also offers travel services that can help travelers plan their trip. It has a specialized booking portal where customers can search for travel deals by destination. There is an airline tab on the site that allows you to filter flights based on departure and arrival time, airline, and fare type.

The Amex Travel service also offers a hotel booking portal. Members who hold an Amex Platinum card will receive 5x points when booking their hotel through the portal. Those who hold a Gold card will receive 2x points for each dollar spent using this service. Moreover, you can use points or cash for paying for your hotel when booking through the Amex Travel portal.

For business travelers, the American Express Platinum Card offers several benefits, including free checked luggage on Delta flights. Furthermore, it also offers statement credits for TSA PreCheck and Global Entry. However, the Platinum Card has an annual fee of $695. This card is also worth considering if you want to earn award flights or access to lounges.


Dining access by Resy
If you're an American Express cardholder, you can enjoy special dining benefits through Resy. Using this service, you'll have access to exclusive reservations in some of the world's best restaurants. You can even take advantage of pre-sale tickets to exclusive dining events. You'll also get a special badge on your Resy profile.

As a member of the Dining access by Resy program, you'll have access to exclusive events, pre-sale access to Resy programming, and the Preferred Seating Program. These exclusive events will allow you to experience rare and unique dining experiences before the general public. Members will also get priority notification for reservations at all Resy restaurants. They can also get access to Primetime tables at participating restaurants.

Platinum card members automatically become members of Global Dining Access by Resy, a service that gives them exclusive access to restaurants around the world. Global Dining Access members can receive priority reservations in the most popular restaurants and events, such as celebrity chef dinners. Resy members will also be invited to exclusive events, such as the Chef in Residence at Stone Barns, which brings world-famous chefs to an agricultural center near New York City.

American Express is extending its Dining access by Resy benefits to international cardmembers. As part of its partnership with Resy, Amex will grant Amex cardmembers access to the first pre-sale reservations at Resy restaurants abroad. These pre-sales will be held three days before the general public.


Cruises with Amex Platinum card
With the American Express Platinum Card, you can enjoy cruise perks like complimentary shipboard credits and upgraded staterooms. The card also has other benefits, such as points that can be used on other cruise lines. Although the annual fee for the card is relatively high (around $695), it may be worth it.

Before you travel, check the terms and conditions of your card. Generally, the benefits are limited to travel purchases, and are not available for single or group shore excursions, ticketing service fees, or other types of charge. You can also check out what is excluded from the benefits. For the most part, the benefits will apply to purchases made on eligible Amex cards.

The Amex Platinum card offers exceptional concierge service and 2X miles for all purchases, which can be a big advantage when it comes to cruising. It also comes with special benefits, like 20% off Disney spa services and concierge help. Using this card can provide you with the best value when you take a cruise.

The Capital One Venture Rewards Credit Card is another good choice for travelers. It earns 2X points on groceries, restaurants, and streaming services. You can also redeem your points to get free cruises. The Capital One Venture Rewards credit card also gives you a $30 credit for using your Amex Platinum card on streaming services like Netflix.

If you have an Amex Platinum card and want to use your card to travel, this is the right card for you. You can save money on airfare, hotels, and cruises and use the credits to upgrade your stay.