Destinations to visit in Vancouver, Canada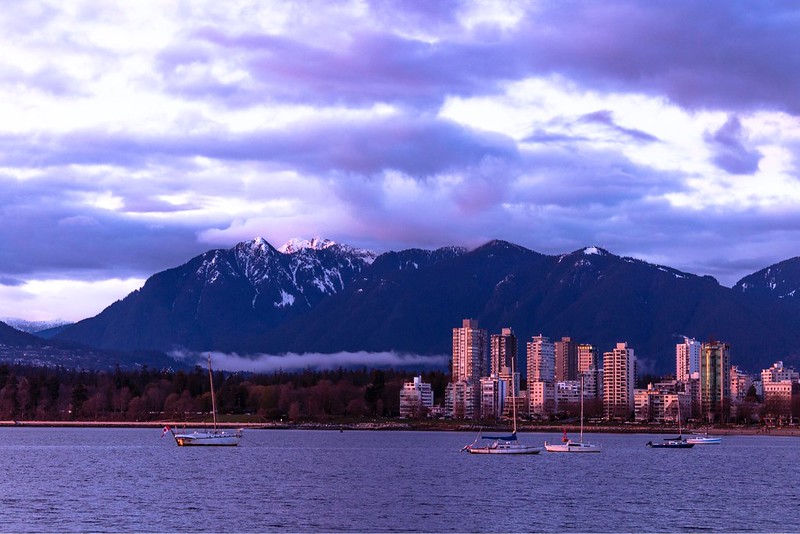 Discover the top destinations to visit in Vancouver, Canada. Find the best places to enjoy with your family and friends, from amazing tourist attractions to hidden gems.
Destinations to visit in Vancouver, Canada

Vancouver is a fairly young universal city since only 140 years of history, its population has been constantly rising in the last forty years.

It should be noted that Vancouver has a good quality of life, it has a good climate since the warmest temperatures in all of Canada prevail. It is located next to the Pacific Ocean, in the province of British Columbia, the westernmost province of the country and a few kilometers from the border with the United States of America, just 200km from Seattle in the State of Washington.

Without a doubt, it is a city with great cultural diversity, since people of different nationalities with different mother tongues live here, this means that the inhabitants are very used to hearing different accents in their day to day life. It has incredible destinations to discover.
STANLEY PARK


It is 405 hectares in size, and is the largest urban park in North America. It receives its name in honor of the governor and Freemason Count Frederick Arthur Stanley.


CAPILANO SUSPENSION BRIDGE

This wonder crosses the Capilano River in the district of North Vancouver, is 140 meters long and is suspended 70 meters above the river. It is one of Vancouver's top attractions, attracting some 800,000 visitors a year.


GRANDIVILLE ISLAND

It is located in a historic neighborhood of Vancouver, highlights its decadent industrial aesthetic and over time has become one of the most popular tourist spots in the city.


VANCOUVER AQUEARIUM

Located in Stanley Park, it is a public aquarium, a major attraction in Vancouver, and is a marine research center, dedicated to the conservation and rehabilitation of various marine species.


Queen Qlizabeth Park

It is a beautiful 130-hectare municipal park located in Vancouver, British Columbia, Canada, being the second most visited, one of its main characteristics is having the highest point in the city of Vancouver, 167 meters above sea level. Therefore, the views that can be seen from Queen Elizabeth Park are excellent. It received this name in 1940, after the visit in 1939 of King George VI and Elizabeth.


VAN DUSEN BOTANICAL GARDEN

It is a beautiful botanical garden located in Vancouver, British Columbia, in its neighborhood of Shaughnessy. He wears the ombre of local Whitford lumberjack and philanthropist, Julian VanDusen.


SCIENCE WORLD

In fact, it's a fascinating place, a science center run by a non-profit organization of the same name in Vancouver, British Columbia, Canada. It is located at the end of False Creek and features many permanent exhibits and interactive exhibits, as well as areas with different themes throughout the years.