Places to visit in Toronto, Canada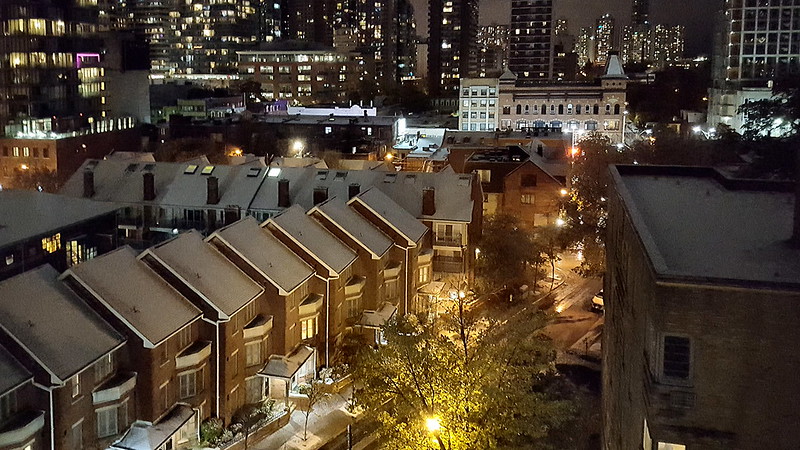 Visit the stunning Banff National Park in Alberta, Canada. Discover the most amazing natural wonders, from crystal-clear lakes to snow-capped mountains, and enjoy a unique adventure.
Places to visit in Toronto, Canada

Toronto is one of the most sought after places by tourism, a site of great cultural wealth. It is the most important city in Canada, where more than three million people live. The official language of Toronto is French and English, so you will become bilingual.

Located on the shores of Lake Ontario, the weather is somewhat variable, summers are hot and winters are cold, the city is usually covered in snow from November to April.

Toronto is quite agglomerated, with large shopping centers, skyscrapers and buildings, as well as residential areas and quiet neighborhoods. One of the most anticipated events in Toronto is the Toronto International Film Festival, which takes place every year in September.

CN Tower

Inaugurated in 1975, the CN Tower is the emblem of Toronto, and for 35 years, it was the tallest structure not supported by cables in the world, today it is only surpassed by the Burj Khalifa, in Dubai


Yonge Street

A place where what was for a long time the longest street in the world with more than a thousand kilometers in length is located. Yonge is Downtonwn's landmark, running through the city from south to north.
Downtown

It is a place that is ideal to enjoy the nightlife, west of University Avenue, you can find the Entertainment District, an area of ??theaters, concert halls and restaurants in the center as well as the main nightclubs of the city in King Street.

The city's two main sports venues are also located here: the Air Canada Center, home to the professional Maple Leafs ice hockey and Raptors basketball teams, as well as the Rogers Center, where the baseball teams are concentrated. Blue Jays and Canadian football-Argonauts; We cannot fail to mention the viewpoint of the CN Tower.
Lake ontario

On the shores of the Lake, you can find charming places to walk, boats are appreciated, in addition to cultural activities.


Toronto Island

They are located in front of the city, and are a place full of tranquility. They are practically a small urban park, which can be reached by small line boats. They offer fantastic possibilities for a picnic or a short walk in a green and relaxed environment.


Toronto neighborhoods

Where the St Lawrence Market and Casa Loma Castle are located, to the north of the city, not forgetting the old city hall building, Distillery District, to the east of Downtown, where trendy restaurants and cafes are located today.

Without a doubt, Toronto is an excellent option to travel and get to know, enjoy its gastronomy, and its cultural diversity.