Places to visit in Montréal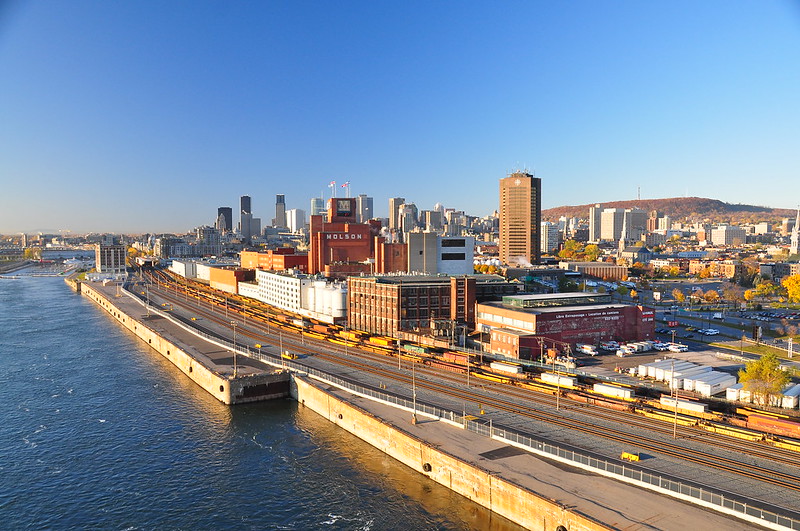 Planning a trip to Canada? Montreal is a must-visit destination! Explore the charming Old Port, visit the stunning Notre-Dame Basilica, and savor the city's famous cuisine in the Mile End neighborhood. From vibrant festivals to historic landmarks, Montreal has something for everyone. Don't miss out on this exciting city!
Places to visit in Montréal

Its name comes from Mont-Royal, the three-peaked hill that is located in downtown Montreal. And it is the largest city in the province of Quebec in Canada.

Montreal is considered a perfect city, with various job and educational opportunities, so you can lead a relaxed lifestyle. The preferred language of Montrealers is French, although there are many who prefer English.

If you like winter, Montreal is ideal, since it starts from December to February, and sometimes extends until March. Montreal in winter can average below zero temperatures, usually between -2ºC to -20ºC.

Montreal has wonderful destinations to discover:
Basilica of Notre-Dame

It was completed in 1829, and is the first Gothic Revival style church built in Canada, one of its wonders being the stained glass windows and religious paintings. It should be remembered that Pope John Paul II visited the Basilica, in which the funerals of Prime Minister Pierre-Elliott Trudeau and hockey legend Maurice Richard were also held. Without a doubt, the Basilica is a must-see.
Old Montreal
The oldest neighborhood in the city is Old Montreal, this is where the city was established for the first time in the year 1642. It is characterized by its cobblestone streets, you can still see horse-drawn carts that take tourists to the labyrinth of attractions. You can find local fashion boutiques and cafes. Along the way you will see people gathering to walk, skate or ride a bike. At the end of January, thousands of people don their snowsuits and gather at the harbor for Igloofest, an outdoor electronic music festival. Old Montreal is an incredible mix of old and new that you can't miss.
Mount Royal
It is a mountain located right in the heart of downtown Montreal, most of it within a park with the same name, designed by Frederick Law Olmstead, and it is a meeting point for socializing, playing sports, and more. Climb to the highest point and admire the giant cross admiring a wonderful postcard of the city of Montreal. If you come on a Sunday, you can witness one of the main attractions of Mount Royal: the tom-toms.
Mount Royal St. Joseph's Oratory

An unmissable visit is the St. Joseph's Oratory of Mount Royal, it is the largest Church in Canada, and one of the most popular tourist destinations. Going up the stairs, you can enjoy a spectacular view of the city before entering the church. Take a tour and visit the small original chapel, as well as the Basilica, the gardens and the museum, which displays religious and artistic exhibits

Montreal Museum of Fine Arts

It was founded in 1860 and its precious collection exhibits more than 41,000 works from its collection. Today it is the Museum is the most visited in Canada by more than a million people a year. Its walls house traditional fine arts, music, film fashion and design. There are also new temporary exhibits that join the main collection.times.

Saint Catherine Street

It is the local neighborhood popularly called Sainte Catherine Street, ideal for doing your shopping in Montreal. To go through it you will need a lot of time since you can find from designer stores, chain stores, local boutiques or just souvenirs. Restaurants, bars and cafes mark the main path and there are terraces where you can sit down to taste something.

The Underground City

Known as the Underground City, The RESO is its official name, a network of approximately 20 miles of underground roads and tunnels that connect shopping malls, subway stations and buildings. Access to the network is on the street, in nine major hotels and eight different subway stations, and you have access to 2,000 stores, 17 museums, a hockey arena, a cinema, nightclubs and countless restaurants and businesses. Here you will find more than 500 thousand people tried to reach their destination through the underground city.

Place des Festivals

At the heart of downtown Montreal is an entertainment district known as the Quartier des spectacles and the centerpiece of that district is Place des Festivals. The Plaza is basically a public square created to host the big festivals and big crowds and it certainly stayed for that purpose. Just for Laughs, the Montreal Jazz Festival and a large number of events are held in this space to offer shows and concerts throughout the year. The largest interactive fountain in Canada, with 235 water jets, is at the center of the plaza as well as four giant light towers and two glass-fronted restaurants. No matter what time of year you visit Montreal, the Place des Festivals will always have something to show you and it will be worth your while.