The most beautiful places in All Germany to buy a house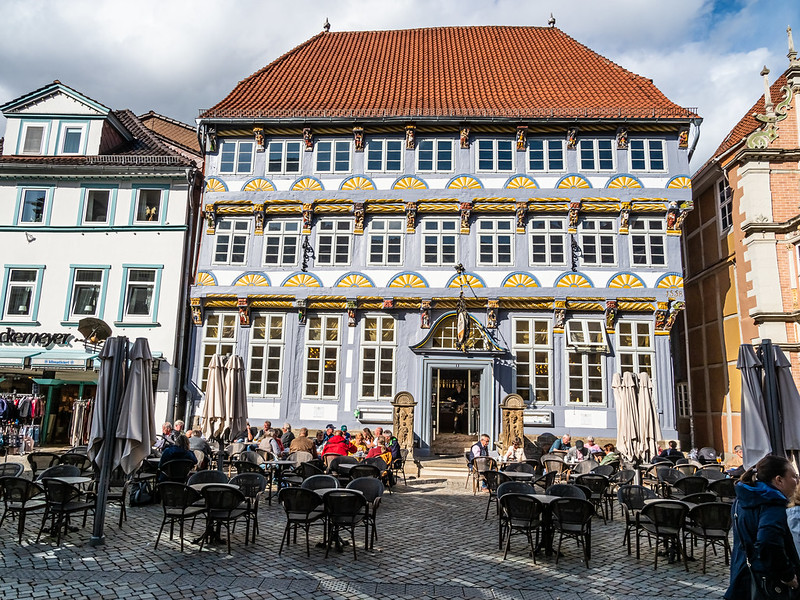 Looking to buy or sell property in Italy? Check out our list of the top five most reliable real estate agencies that can help you find the perfect property to meet your needs. Whether you're looking for a cozy apartment in Rome or a sprawling villa in Tuscany, these agencies have got you covered.
The most beautiful places in All Germany to buy a house

When buying a house or apartment in Germany, you should consider several things where location is the most critical factor. If you plan to live in this house, you should also like the city where you buy the property. Moreover, the connection to major cities, airports, and all necessary infrastructure should be considered.
Location is the most crucial factor when buying a property, and Germany is no exception. If you are looking for an investment property, the location, proximity to infrastructures such as subways, shops, and quick access to the city center play a crucial role.

If you are buying a place for yourself and, therefore, to live, these factors are less important but still need to be considered. Perhaps you do not want to live in an unknown place.


Here the most beautiful places in All Germany to buy a house
Berlin
The German capital is the magnet for expats, with a growing attraction for younger audiences. In addition, modern street art is intertwined with the buildings of Berlin's long history, creating a culturally robust current environment in which to live.
Almost a third of the city comprises forests, rivers, lakes, and parks, which means you're never too far from the blessings of nature.
There is a real buzz around Berlin, and while it may be one of the pricier places to live, lots of jobs and international infrastructure make it an excellent option for many.

Hamburg
Hamburg is 2nd largest city in Germany, offering a massive living space per capita compared to other major cities worldwide.
With its stunning natural surroundings and the intersection of rivers and canals, Hamburg invites you to explore and enjoy the quality of life you work hard to cultivate.
English is widely understood in the Hamburg, and there is a strong presence of expats. The rent can be pretty expensive, but if you want to buy, you may find Hamburg cheaper than many regions of Germany.

Munich (München)
Another popular choice among the expats, Munich offers an exceptional quality of life and a reliable infrastructure. The stunning architecture and refined cultural ways are crucial to its appeal. However, there is still more than just sophistication in Munich.
Munich is the home of the Oktoberfest, a world-famous beer celebration that attracts crowds worldwide as the streets erupt in the unbridled joy and celebration. It's the experience like no other and a testament to the unique brilliance of life in Munich. It all comes at a cost, with Munich being one of the most expensive cities in Europe.

Dusseldorf (Düsseldorf)
Although less well-known than the likes of Berlin, Düsselforf is a city that is getting more and more popular with expats each year.
It ranks highly in terms of quality of life and infrastructure and offers plenty of career opportunities with a significant presence for multinational companies.
The Düsselforf also has a strong cultural appeal. Museums, markets, and restaurants invite you to explore an immersive city with various experiences.
A strong presence of expats can be found in Düsselforf, and most service workers will speak at least basic English. Unfortunately, the cost of the living here is among the highest in Germany.

Frankfurt (Frankfurt am Main)
The Frankfurt is the financial capital of Germany and, as such, a haven for job seekers in the financial sector.
However, many workers choose to live outside the city and commute due to the city center's shortage and cost of living.
However, renting or buying outside the central areas is relatively cheaper. Furthermore, Frankfurt offers a variety of excellent food and drinks, which contributes to creating a great social scene.


Stuttgart
Nestled in the valley known as the 'Stuttgart Cauldron,' Stuttgart's hills and parks promote a nature-inspired lifestyle. Yet, within the vibrant greenery is a paradise of fast car manufacturing and progressive automation.
In addition to a famous car museum of Mercedes-Benz and Porsche, Stuttgart is home to many shops, markets, theaters, and cafés. It has a busy cultural calendar, which is sure to appeal to all tastes.
Stuttgart's industrial situation attracts many foreigners looking for work, and the city is widely accommodating to English speakers. In addition, living in Stuttgart is generally quite affordable.


Nuremberg (Nürnberg)
Nuremberg offers a much quieter and more relaxing experience, with the smaller population than most major cities.
Its Gothic churches and the medieval castles paint a picture of Bavarian history, while modern amenities support the flow of city life. As a result, Nuremberg is ideal for those who enjoy city living without the usual hustle and bustle.
If you ever need to fix the noise of the big city, Munich is only an hour away on the train. Living in Nuremberg will be much cheaper than living in Munich, as evidenced by the many expats who enjoy this alternative city life.


Ulm
Birthplace of the Albert Einstein and home to the largest cathedral in the world, Ulm is a haven for the students and young professionals alike. It is a university town whose beating heart is a young and trendy cultural scene.
With abundant job opportunities, cheap living costs, and plenty of things to do, many will find Ulm is the perfect place to start a thriving career.
Ulm is as tiny as it is picturesque, located along the Danube and full of color. The city is entirely walkable, with plenty to see at every turn.


Jena
A quarter of Jena's population comprises students - with two universities and an excellent nightlife scene, it's a place of tech innovation and youthful buzz. It is also a beautiful town on the banks of the Saale River and surrounded by limestone cliffs.
There are a lot of international students in Jena, although not many people generally speak English here. City is easy to get around, but it also has an excellent public transportation system. The cost of living here is much cheaper than in the big cities.


Heidelberg
The Heidelberg is a small city with a vibrant expat scene. Surrounded by mountains, you don't have to travel far from Heidelberg to immerse yourself in the natural beauty.
The city itself is flat, which makes cycling easy and walking fun. The Heidelberg University is one of the oldest and most famous universities in Europe; therefore, the city is considered a university city. Consequently, it has all the modern trimmings of student life, including clubs and pubs, while maintaining the historical charm of its buildings and castle ruins. Living here is relatively too cheap, and locals tend to know English moderately.


Leipzig
Nicknamed "Hypezig," Leipzig is quickly becoming one of Europe's new hipster sites. It is an up-and-coming city with a relaxed atmosphere and exciting art scene. The streets are so clean, crime is low, and pollution is scarce. With lower living costs, reliable transportation options, and increased opportunities, it's easy to see why more and more expats are flocking to Leipzig.