The most beautiful places in All Greece to buy a house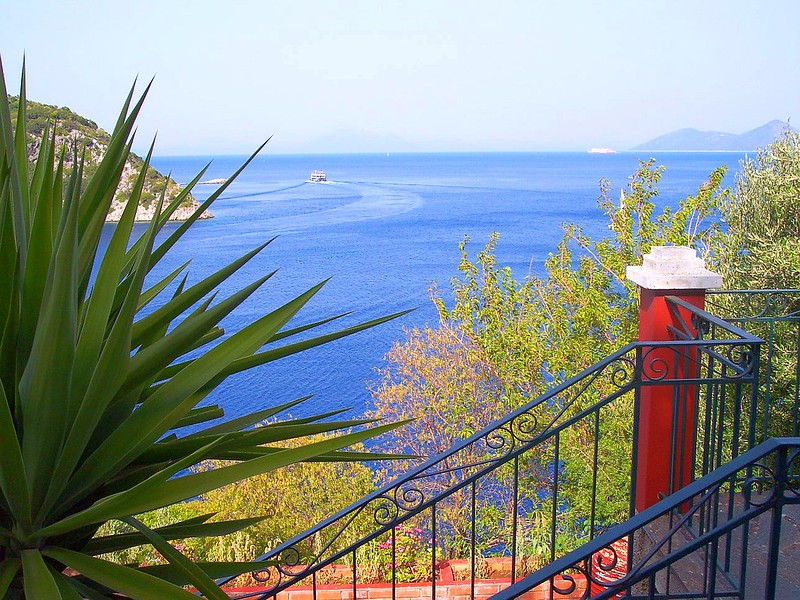 Discover the most picturesque and charming towns and cities to buy your dream home in France. From the sun-kissed vineyards of Bordeaux to the stunning coastal towns of the French Riviera, find your perfect slice of French paradise today.
The most beautiful places in All Greece to buy a house
Greece is a sunny Mediterranean country rich in historical and cultural treasures and an irresistible destination for many tourists, travelers, and ex-pats. It is a country that many people dream of, the vibrant life of Athens, Thessaloniki, or the Greek islands. Maybe it's time to realize your dreams!
About 75% of Greeks own their homes altogether. This is partly due to the long and robust family branches, so homes are often inherited. But do not worry there are still plenty of houses on the market so that you can create your Greek paradise.

Lockdown after lockdown and several travel restrictions have left many of us anxious to get out of the country. If you've always dreamed of a vacation home (or forever home) in Greece, whether it's on a picturesque island or the historic mainland.


Here are the most beautiful places in All Greece to buy a house
Corfu
Corfu is one of the most famous Ionian islands. This romantic island is perfect for the couples looking to buy a house or move permanently.

With its lush landscape dotted with olive trees and citrus groves, hidden coves, stunning beaches, and Adriatic-style villages, it's no wonder the island attracts around 300,000 visitors a year.
Corfu is house to the famous Amur Canal - or Love Canal - in Sidari. The name comes from tradition that claims that all couples who swim in the waters will stay in love forever.
The island has rich history, and its architecture represents the years spent under Venetian, French and British rule. You can find Byzantine churches, remains of Venetian fortresses, and the Greek temples.
Alternatively, tourist resorts of Sidari or Kavos offer water sports, great bars and restaurants, and lively nightlife.


Kefalonia
If you have always dreamed of a retiring to a Greek island, Kefalonia is a great place to consider. Quieter than the likes of the Corfu, Kefalonia is home to many treasures. The charming fishing village of Assos has a collection of colorful harbor front houses and the ruins of a 16th-century Venetian castle to explore. The secret underground Lake Melisani will take your breath away, and you can spot giant turtles swimming in the capital's port, Argostoli. The turquoise waters of Kefalonia versus the greenery of the hills are truly unique.
Kefalonia is home to Mount Ainos, the highest mountain in the Ionian Islands if you enjoy hiking. There are plenty of hiking trails through black pine and Greek fir and panoramic views of surrounding island at the summit. You might even see some semi wild ponies on the way up.


Zakynthos
Zakynthos Island, also known as Zante, is one of the Ionian Islands. The island includes hilltop villages, traditional monasteries, castles, and caves. The beaches of Zakynthos are home to the endangered Caretta-Caretta sea turtle species and the famous Navagio shipwreck. Zakynthos Town is the island's cultural center, with plenty of history to discover, including Vientiane Castle and Solomos Square, as well as the abundance of bars and restaurants serving traditional Greek cuisine.

Laganas Resort is a great party spot, but most of the island is family-friendly and an ideal place to buy a vacation home. Whether you are looking to rent your house or live in it on your own, there are plenty of the towns and villages to choose from.


Create
If you are looking for a warm welcome in Greece, Crete is the place to go, as locals indeed stick to the phrase "philoxenia," which means love for foreigners. The Crete is the largest of the Greek islands, and with more than 300 days of the sunshine, picturesque mountain villages, coastal towns, and bustling cities to explore, it's no surprise that it's hugely popular with ex-pats. In addition, the island is considered highly safe with meager crime rates, which makes the residents indulge in famous raki, honey, and other Cretan delights without worry.


Peloponnese
So, we all know the Greek islands are lovely, but mainland Greece also has charm. The Peloponnese has been the site of much of Greece's antiquity and has some impressive ruins. Olympia, the location of first Olympic Games in 776 BC, and the remains of a fourth-century city are just some of the area's archaeological wonders. In addition, several medieval towns, including Mystras and Monemvasia, will transport you back in time. The scenery of the Peloponnese is rugged, with hiking trails through mountains and dense forests that can lead you to more hidden ruins. With the beautiful beaches, caves, waterfalls, and even ski centers, this area is worth considering when buying your vacation home.


Rhodes
Rhodes is a popular holiday destination, with gorgeous medieval architecture, whitewashed villages, and gorgeous beaches famous for being great windsurfing and windsurfing spots. The island's popularity will make it an ideal place to buy a vacation home, whether for rental or use. Rhodes Town is considered one of the best-preserved medieval sites in Europe and is home to the magnificent Grand Master's Palace. Some of the island's highlights include the village of Lindos, famous for its donkeys, the ancient Acropolis of Lindos, Kallithea Springs, famous for its healing powers, and Italian architecture.
The newer part of the city has the amenities necessary for living. You'll find doctor surgeries, building yards, tech stores, lawyers' offices, and more. It does look like a big village in size.
Many expats are already living in Rhodes Town and have a strong bond that helps each other with everything from language classes and retirement forms to the best bars and how to find work.
The entire island is easily accessible with a decent and reliable public transportation system, but as with most islands, having your transportation is best. Getting off the island is relatively easy, with regular ferries to the mainland and several airports, including an international airport for direct connections.
Island life may be idyllic, but it has some downsides; the Internet can become very slow in Rhodes (as with all islands), and shopping for large pieces of furniture is very limited and expensive.
On the plus side, the food is locally sourced, the people are friendly, and the way of life is slow, relaxed, and comfortable. In addition, the island is surprisingly green for a Mediterranean island due to the rainfall in winter.


Summary
Wherever you choose, when planning to move to Greece, be sure to do your research so that you do not get culture shock when you arrive, as you will have a lot of other things to arrange.
Most expats say the wish they had relied more on other expats upon arrival. However, Greece has a beautiful community of expats ready to give advice, lend a helping hand, or chat over coffee.

Do not be afraid to communicate. A distinctive feature of Greece is its friendly and relaxed lifestyle. Moving to the Greece isn't just about moving to another country; it's about a new way of living, and it might be the best thing you'll ever do.
Do a lot of research, ask around, rent to experience a place abroad, and travel until you find your perfect location. After all, this isn't a two-week vacation; it's your new life.