The Five most reliable Real estate agencies in Qatar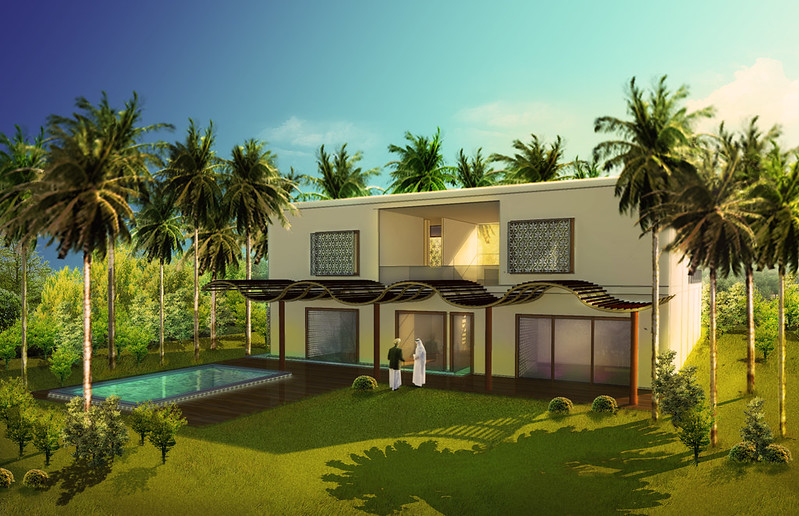 Looking for reliable real estate agencies in Qatar? Look no further! Check out the top five most trusted agencies that will help you find your perfect home in this beautiful country. With their expertise and knowledge, you can be sure to make an informed decision.
The Five most reliable Real estate agencies in Qatar

Are you thinking of finding a new house or actively searching for a home? Searching for the new house is never easy, especially in a challenging real estate market like the one in Qatar. It could be even worse if you're now moving to Qatar for the first time. However, many real estate companies, brokers, and experts can help you, guide you, and advise you on the entire property buying process.

No matter what type of the property you are looking for, there is always an agency that can help you choose a right agency for you, which is why it is essential to find the agency that can best assist you.


Here are the five most reliable Real estate agencies in Qatar
Al Asmakh Real Estate
The top of the list and best real estate companies in Qatar, and for excellent reason, the Al Asmakh Real Estate Development Company (AREDC). Being in the market for more than 32+ years now, Al Asmakh Real Estate Company is one of Qatar's leading real estate companies.

AREDC does it all - they are a real estate broker and agency, and they are involved in the entire process, including leasing, selling, management, consulting development, acquisition, and asset management. They manage properties all over the Qatar and Doha! What can you need?

No matter what a property you are looking for, the Al Asmakh portfolio covers most of them, such as the high-rise towers, apartments, compounds, and villas. On top of all that, they also provide workers accommodation, warehouses, and commercial offices.

With some fantastic properties all over Doha, Al Asmakh Hotel is one of the best choices for real estate companies in Qatar.


Les Roses Real Estate
Next, owning and developing a premium range of residential and commercial properties across Doha brings out Les Roses Real Estate. It has been in the real estate field for nearly two decades, serving the expatriate community in the Qatar and offering a wide range of housing solutions of the highest quality and professionalism.

Its multicultural team is highly qualified and has received the extensive local and international training to deliver outstanding customer service skills.

Les Roses properties offer a luxury, affordability, and security. In addition to property and the facility management services, tenants enjoy endless possibilities of indoor and outdoor recreational activities in a calm and safe environment.

Fully committed to sustainability and a community lifestyle, many activities and initiatives have consistently been offered exclusively to tenants, making for a vibrant, active, and environmentally friendly community.

With a selection of educational and sporting activities, the Les Roses lifestyle ensures fun and homely environment for the whole family.


Ezdan Real Estate
Ezdan Real Estate is another leading company in the real estate industry in Qatar, and it is an excellent choice for all of you looking for a new home. The company focuses on a growing range of sectors and developments, including property management, sales, customer service, and many other services.

Ezdan offers more than 28,800 residential units and more than 600 commercial units operating in Doha, Al Wakra, and Al Wukair. In addition, the company uses detailed project research to initiate investments and operations that shape the future of Qatar.

Some residential buildings and compounds are located in the city's heart, in areas such as Al Gharafa, Msheireb, Umm Ghuwailina, Bin Mahmoud, Al Hitmi, New and Old Doha, and others.


Capstone Property
Capstone Real Estate has proven to be a significant player in the real estate industry in Qatar. The real estate company specializes in leasing, valuation, the property management, marketing, and consulting - and they have a solid reputation and a wide range of satisfied clients as proof of how well they do their business.

This company's ability to use appropriate marketing tools (covered in some of Qatar's most popular Arabic and English newspapers) gives its properties a significant marketing advantage.


United Development Company
Founded in 1999, United Development Company (UDC) has actively contributed to the development of the State of Qatar, enabling it to develop into a leading Qatari public shareholding company.

By combining project and commercial venture activities, the company has accumulated significant experience in real estate development, hospitality, marine, property management, infrastructure, and facilities, providing its clients with the best possible services.

One of the most notable projects of UDC is The Pearl Island, located 350 meters from the shore of the prestigious West Bay area of ??Doha as one of the most significant real estate projects in the Gulf. Furthermore, the company is developing Gewan Island into a world-class commercial, residential, and leisure project.


How important is hiring a trusted real estate agent in Qatar?

Migration is a process of nature. People from ancient times have moved too far places for a better life. So, most people move to the Gulf countries in search of better jobs. But there are some few business opportunities and higher education facilities. But now things have changed a lot. The United Arab Emirates and Qatar encourage the world to settle on their central lands.

The real estate business is at its peak in Qatar. People worldwide come to Qatar mainly to invest in the real estate business. We'll tell you how important it is to hire a trusted real estate agent.


Qatar Property Situation
Qatar, the world's most prosperous country, is giant petroleum and liquefied natural gas exporter. Their economy is highly dependent on oil and gas exports. People from all over the world come here to get jobs in the oil fields. If a country has such a wealth, it becomes a center for buying property.


How Important is it to Hire a Trusted Real Estate Agent?
Understandably, many people are confused when it comes to finding real estate agents. Moreover, they are reluctant to use companies producing real estate agents because they fear fraud and money looting.

Or sometimes, they make you buy a property that will drown out your investment. This is because the term investment, in the case of Qatar, refers to a substantial financial investment. If one aims to go into this investment, one will be faced with many options.

The easiest and safest game is to invest in a rental property because the income you can get is regular. Before thinking of investing, first, expand your field of research.

Check out every platform that offers real estate services. Talk to agents, ask for their opinions, tell them about your budget, ask them for their plans and ideas, check out their companies, etc. The agent or their company, which is a scam, may eventually fail at the verification stage.

No matter how big or a small the investment is, you will never want to be played by a scammer. But, as you know, the drug is always associated with risks. To overcome these, enhance your research skills.

However, this task consists of determination, time, and patience. If you pass this entire activity search, you will come across trusted real estate agents that have been filtered. Only then the search for an actual agency is worth it.


Services provided by real estate agents
A real estate company should not only work for individual clients but also businesses. some services

Verification allows connecting real dealers and customers.
Their team must do the legal documentation work with the law.
Assisting clients in purchasing residential and commercial real estate
Connect sellers with buyers through a verified channel
They can make custom packages for their clients and real estate agents.
We are providing market knowledge of real estate ups and downs.
The property is advertised through channels.