Top 7 Places To Take Your Family On Vacation In Vancouver, Canada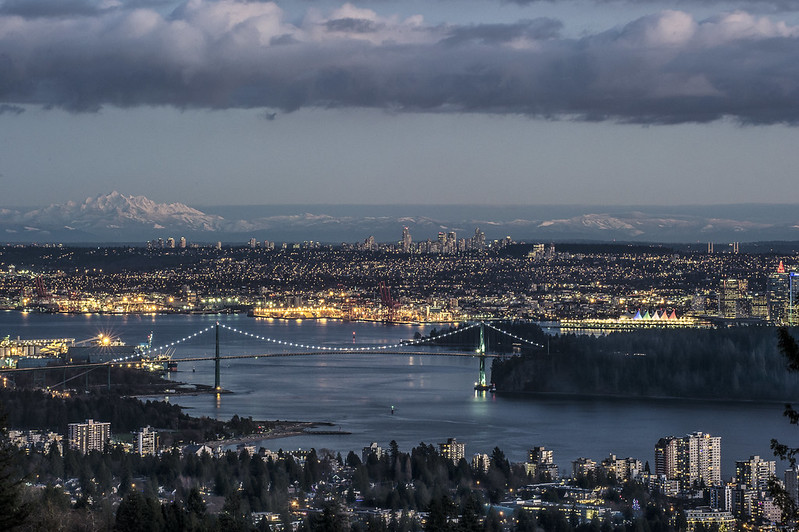 Find the best places to take your family on vacation in Vancouver, Canada. From amazing outdoor activities to family-friendly attractions, discover the most amazing destinations and create unforgettable memories.
Top 7 Places To Take Your Family On Vacation In Vancouver, Canada


Vancouver, a city in beautiful British Columbia, Canada, is always voted one of the top five best places to visit in Canada. Even though this city is great for families, there are even more fun things to do outside the city limits. When you return to Vancouver, check out one of our top 7-day trips for families, which are easy to get to by car from downtown.


Whistler

Whistler is a place that must be seen on any trip to Vancouver. Whistler is about 125 km from downtown Vancouver, so it's easy for families to visit for the day. The correct method to get to Whistler is by car because the drive there is an adventure. Bring your car or rent one and take your time on the one-hour-and-forty-minute trip over the Sea to Sky Highway.

The beautiful views of the water and mountains are best seen at your own pace, and there are lots of pull-outs where you can stop and take it all in. If you want to go hiking, there are also many easy trailheads along the way. The 2010 Winter Olympics in Vancouver brought more attention to Whistler Village and Whistler's town.

Whistler Blackcomb is one of the best ski resorts in North America, and you and your family should go there in the winter. In the summer, the village is also a great place to go. On the edge of the village, there are plenty of places to park. Families with younger kids might take it easy, walk around the village, and look at the shops.

In the middle of the village, there is a great playground with many places for adults to sit. Grab a brown from one of the many great coffee shops, then sit outside and watch the kids play. There are numerous restaurants with inside and outside seating. You can find food that everyone in the family will like.

Most restaurants will have their menus out front so you can look at them before you decide what to order. You could take a tour of the Peak 2 Peak Gondola after lunch. This 4.5-kilometer-long (2.7-mile-long) trip goes from one mountain peak to the next. Enjoy views of mountains, glaciers, and lakes in every direction. Even the floor of a gondola is made of glass.


Capilano Suspension Bridge

This family-friendly activity is in the beautiful city of North Vancouver, only 9 km (5.5 miles) from downtown Vancouver. You can drive yourself, or for the price of your admission, you can take a free shuttle from downtown Vancouver. On their website, you can find all the information you need.


Grouse Mountain

Even though Grouse Mountain is a popular ski place, it offers more in the summer. From downtown Vancouver, the Mountain is 12.5 km (8 miles) away. During the summer, Grouse offers a free shuttle from downtown Vancouver to the Mountain's base. When you get to the bottom of the Mountain, you have two ways to get to the top.

The Grouse Mountain Town Gondola is a good way to get there. Or, you can hike the Grouse Grind, Vancouver's most popular trail. The Grind, also called Mother Nature's Stairmaster, is a 2.9-kilometer (1.8-mile) hike with an 800-meter elevation gain (2625 feet).

Due to how steep it is, it is thought to be a hard hike. If you don't like hiking or don't have a lot of time, you can buy tickets for the Gondola. You can buy tickets online before you go, which is a good idea in the summer when lines can be long and time slots are full.


Westham Island

Westham Island is not on the plans of many tourists. This small, quiet island is 21 miles (34 km) south of downtown Vancouver. The oldest bridge in BC can reach it. The Westham Island Bridge is a small one-lane swing bridge built in 1910. On the island, you can visit a winery, a farm and pick berries, a trail, or our favorite, the Bird Sanctuary.

This incredible sanctuary houses almost 300 different kinds of birds and is a very important place for migrating birds to stop on their way north or south, depending on the time of year. You will love this hidden gem even if you don't like to watch birds very much. It's one of our favorite day trips for families from Vancouver, and we often bring visitors from out of town.


Fort Langley

Fort Langley is on the edge of the Fraser River, 45 km (28 miles) from downtown Vancouver. This small town is nice to walk around on its own, as it has many small shops, beautiful architecture, and green parks. However, the Fort Langley National Historic Site is the most famous thing to see here.

People say that Fort Langley is where British Columbia began. This old Hudson's Bay Company fur trading post is now a National Historic Site used to teach people about the fur trade in the 1800s. Behind the wooden walls of the fort, you can watch themed performances by actors who dress up as the characters.

Older kids can take part in musket firing. See how blacksmiths make barrels and other things. In the area for kids, they can play or dress up. Food can also be bought for lunch. There are self-guided audio tours in a lot of different languages.


Lynn Canyon

Lynn Canyon Park is in North Vancouver, about 14.5 kilometers (9 miles) from the center of Vancouver. The Lynn Canyon Suspension Bridge is the most popular thing to do in this park. The bridge is 50 meters (164 feet) above the canyons' rushing rivers and waterfalls. Crossing when the park is busy can be hard because it shakes and moves with every step.

From the middle of the bridge, you can see the whole canyon, but it can be hard to take a good picture when the bridge is moving. After crossing the bridge, you should go to the 30-foot pool. From the bridge, turn left; the pool is just a short walk away.

If you bring your swimsuit, you can jump in for a swim, but be careful even in the summer, and the water is very cold. This is a fantastic location for a picnic if you want to take in the view. It can get very busy in the summer, but the pool is a beautiful sight at any time of year.


Steveston Village

Steveston is a suburb in the city of Richmond. It is 20 kilometers (65 miles) from the center of Vancouver. This busy fishing town on the West Coast is a great place to spend a day. The Gulf of Georgia Cannery, the biggest in BC, was in this historic village. It is now a national historic site; you can visit the museum inside to learn more about the area and fishing and canning industries.

Stop by the Steveston Fisherman's Wharf if you're near the docks. Here is where you can buy the "catch of the day." The public fish market is always open, but you can also buy from fishing boats directly. What's available depends on the time of year, so you might want to check the Fisherman's Wharf website before you go. Salmon, Tuna, and Halibut are just some fish that can be bought. You can also buy prawns, shrimp, crabs, and sea urchins.