Best Luxury Destination for Vacations Travel in France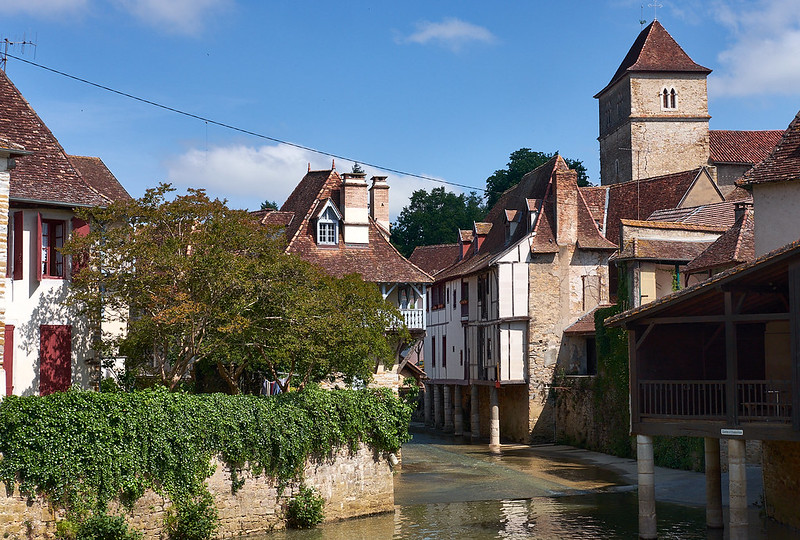 Experience the beauty and sophistication of France, one of the world's most luxurious destinations. From the iconic landmarks of Paris to the sun-kissed beaches of the Cote d'Azur, you'll discover a world of elegance and refinement.
Best Luxury Destination for Vacations Travel in France

France has a great deal of experience in the luxury industry. Gorgeous real estate, jewelry, leather goods, and vine-growing are just some of the numerous areas in which France is known for excellence. This is also the case with tourism, as some French towns and cities stand out by providing exceptional services to international tourists.
Here are the Best Luxury Destination for Vacations Travel in France.
Saint-Tropez

A small fishing port that has become the capital of the European jet set, Saint Tropez's history is full of brilliance and glamour. It all started with Brigitte Bardot, a young French actress who fell in love with La Madrague, a beachfront home in Saint-Tropez, one beautiful day in 1958. She was destined to make it her home, den, and garden. But Bardot arrived in Saint-Tropez around the same time all the other Parisian celebrities descended on the city in the 1950s and 1960s to enjoy the beach and sun in southern France.
Since then, Saint-Tropez has enjoyed unwavering success. Nowadays, Saint-Tropez is also a luxury city. The waters there are full of boats where movie stars indulge in a flow of champagne, and the same is true of the city's port. In the surrounding and suburban areas, there is an absolute wealth of luxury residential properties that are particularly popular among wealthy clients from the Gulf countries and Russia. On the city streets, it is clear that there are large international brands that have opened a jewelry and fashion stores.
And on the streets, you won't see the French cars you saw in the De Funès movies; you're more likely to see racing cars parked all over town. However, Saint-Tropez has retained the charm of its southern French village. There is no denying a strong tourist presence in the summer, but it evaporates once the holiday is over. Thus, the city is pleasant and sunny, and its luxury properties available for purchase or seasonal rental make it a must-visit city in the south of France.

Cannes

To speak of a city referred to neighboring towns such as Mougins, Mandelieu-la-Napoule, or Valores. It was a familiar name to all movie buffs because of its famous festival. Every spring, stars from around the world defend their films, appearing in front of the paparazzi. It all takes place in the sunny weather of the Croisette, the city's famous coastal promenade. People descend from the city's luxurious hotels and dine in the most elegant restaurants.
But Cannes is not limited to this beautiful festival because the city holds events of an international level throughout the year. We discuss the luxury summer vacation spots in Cannes because the entire town is ideal for an exceptional vacation. Luxury real estate is everywhere here. Hidden in the lush vegetation of the French Riviera, villas, and mansions are not always easily visible to the general public.
But when you know where to look or how to get there, this area is full of unique sites. Sign in with a luxury real estate agency, and you will see many excellent properties in and around Cannes. There are many of them, and they always come with a balcony, a swimming pool, and above all, a wonderful space with an expansive landscape of the lush vegetation of the area and a fantastic view of the Mediterranean.

Nice

You can't conjure up Cannes or Saint-Tropez without mentioning Nice. As the central city of the French Riviera, it is a regional capital whose ambiance and appeal to international visitors is one of the significant assets of the latter. In addition, the cities around Nice and along the coast are all in the same vein. It is beautiful in terms of tourism. Among them are Menton, Saint-Jean-Cap-Ferrat and Beaulieu-sur-Mer. In all these cities, you will never stop being fascinated by the many luxury properties, villas, and other luxury residences overlooking the sea.
Rich and dense vegetation, architectural splendor, and an exceptional setting create an excellent base for an unforgettable summer vacation. Unique rentals or properties for sale from prestigious real estate agencies like https://www.haussmannrealestate.com will amaze you if you want to settle here. Sea lovers will see these towns as an excellent opportunity to sail and enjoy the area from the Baie des Anges. Finally, if you're an urbanite, Nice has historic districts to tempt you on great outings where you can discover its architectural or cultural heritage, such as the Matisse Museum.

Saint-Jean Cap Ferrat
Saint-Jean Cap Ferrat is so synonymous with luxury on the French Riviera that the land surrounding this city has been taken for decades to build the most exquisite villas in Europe. The central location of the peninsula, near Nice, is characterized by a rocky outcrop covered with trees that gives you a fantastic view of the sea and the Baie des Anges. Its setting, isolated but close to everything, the beauty of the place, and the historical flair for an exceptional area make Saint-Jean Cap Ferrat a fascinating city.
Villa Ephrussi-Rothschild is an excellent example of what the peninsula offers regarding real estate. While the villa now belongs to the state and is used for many receptions and events, it represents the architectural expertise and love of lavish gardens everywhere in the south of France. If you are looking for property to rent or invest in the South, St-Jean Cap Ferrat is, of course, a prime location, and Ephrussi-Rothschild Villa is an example of the area's excellence in this regard.
Biarritz

Biarritz has always been hailed as a beautiful city. This dates back long before the Palais Napoleon was transformed into the Hôtel du Palais, the iconic pink hotel in the town's center. Today it is the city's most famous landmark, the image that makes it a rich and luxurious city, and a symbol of the aristocracy of southwestern France. But for the time being, only turning Biarritz into her hotel would be a shame. The whole city is worth a visit. The beaches, a surfer's paradise, are gorgeous, and the town is perfect for unforgettable family outings.
The city streets are also an excellent example of the grandeur of Biarritz and give it an undeniable architectural flair with all the luxury boutiques. But Biarritz is also part of the Basque Country, a country with a strong identity that is vividly and proudly evident in the evidence in the city. Moreover, the region's language, dual identity, and history align with the Basque spirit as you wander the streets of Biarritz and the surrounding area, adding undeniable charm to this little corner of France that wasn't already lacking in oomph.

Paris
It is impossible not to associate Paris with luxury and prestige immediately. With its department stores, fashion houses, truly famous landmarks, restaurants, and major hotels with a world reputation, everything in Paris exudes luxury, tranquility, and luxury. Paris is a great place to visit, whether you come from somewhere else in the world or live within a two-hour drive. Many come to Paris for its museums, and first of all, the Louvre.
Others come to Paris for its distinct French regions, mostly Montmartre. People flock to Paris for its performances, from small theaters to large event venues such as Bercy. People love Paris for its ambiance both during the day and at night and for its quirky as well as traditional gathering places. Paris has it all, and whatever you consider a luxury vacation, Paris has it covered.